Meet the CEO, Emirates NBD India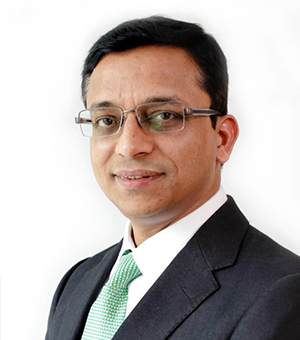 Sharad Agarwal, Chief Executive Officer
Sharad has been with Emirates NBD Group for over 12 years. Sharad joined Emirates NBD as Head of Trade Sales, Factoring & Escrow Services (Real Estate & Commercial) for Emirates NBD Group in Dubai, UAE.
After a stint of 10 years in Dubai, Sharad moved to India as the Chief Representative of Emirates NBD India Representative Office. In 2017 he was appointed as the Chief Executive Officer of Emirates NBD's first branch in Mumbai, India which commenced banking operations in July 2017.
Sharad has more than 23 years of experience in banking in India and the UAE. Prior to joining Emirates NBD Bank, Sharad was heading Receivable Financing and Supply Chain Sales in HSBC Bank Middle East for GCC and HSBC India.
Sharad is an MBA, CFA, CAIIB and holds a Diploma in Business Leadership from Duke University.